Instagram, Pinterest, and YouTube are the hottest and fastest growing social networks. Learn how to take advantage of these social networks to engage your audience and grow your business. Build a fun and engaging Instagram account, Increase your brand presence and drive traffic to your site using Pinterest as a marketing platform, and leverage the power of online video to establish and retain an audience. This class will use case studies and interactive exercises. 
Textbooks/course materials required:http://bit.ly/ITI253 You can purchase the book at the link provided, which redirects you to Amazon. 
 You must bring textbook(s) and a USB Flash drive to first class. Tuition waiver applies; seniors pay fee only.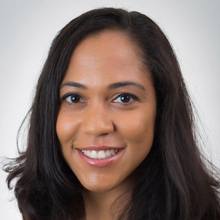 Marketing & Social Media Instructor
Kani Bassey
Kani Bassey is a marketing professional with over years of professional experience in public relations and marketing. She manages the social media platforms for the largest community college in Maryland and teaching social media marketing ourses online and Face to FaceKani's proven track record has been marked by successful social media implementation for the largest community college in   Maryland,   along   with   the   launch   of   the   college's   new   mascot,   colors,   and   logo,  steps   towards   the implementation of a new college brand! Kani holds a master's degree in Management – Public Relations and is currently completing her Doctorate of Education. She is a Certified Social Media Strategist and  has won several Communicator and Telly Awards for several marketing and advertising campaigns.
1

Social Media For Business Success

Social Media for Business Success Chapter 1 (Fall 2017 notes)

2

Social Media for Business Success Chapter 2

Social Media for Business Success Chapter 2 (Fall 2017 notes)
Use your Call To Action description to encourage students to sign up for your course
You may also be interested in...